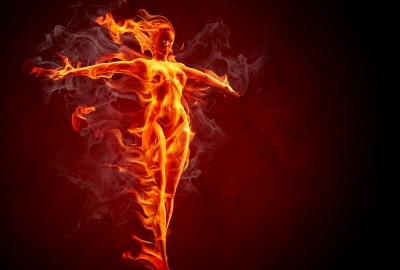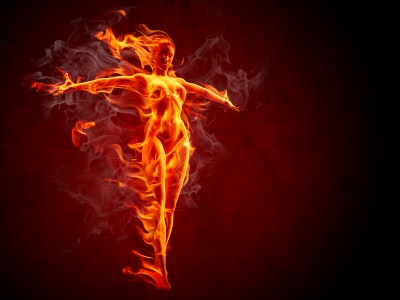 Deep in the heart of Texas, we are experiencing summer heat and drought like no other summer that I can remember—relentless heat wave with no rain for many months. Every morning our newspaper headlines highlight drought complications. Today marks our 40th day in a row over 100 degrees—some days my thermometer reads 110.
Our region normally experiences hot summers, but not sustained dry seasons like this current fiery streak. Folks have been irritable and testy because of the weather, water shortage, and outrageous utility bills.
I asked Spirit, "Have we done something wrong? Why are things so miserable? Can you please send rain and give us relief?"
The answer I heard back took my breath away: "You don't need relief. You need to learn to endure the heat. How much heat can you take?"
The only response I could think of was, "OK, I will take as much heat as you deem necessary. Bring it on. Teach me how to live graciously in all circumstances. Not only that, but douse me with accelerant and set me on fire!"
That means not complaining or fretting in the midst of wildfires all around, our dead lawns, or sweltering car rides. After all, we do have air conditioning and iced tea!
Often natural happenings reflect what is happening in the spiritual realm. Are you experiencing extreme pressure in areas of your life like character, finances, or relationships?
I expect many of us are having the 'non-essentials' of life shaken or burned away, so that we can move forward in greater strength, better attitudes, with less deadweight. It helps if we cooperate instead of whine and resist.
Already, folks here in the heat wave district are adapting. Last night during my late night walk, other walkers were delighting in the 'cool breezes' that two months ago we felt were killing us!
l believe we also are developing spiritual ability to handle more adversity—so that we are better prepared for days ahead. Purifying and refining comes from heat!
This morning I noticed a sweet sight in my garden. My favorite rosebush, which I thought was heat-stroke-dead because it is brown and has lost all of its leaves, is blooming! Two fragrant, albeit scraggly roses made me smile and feel a glimmer of hope that no matter how HOT life gets, we can be survivors and thrivers. Through scorching, burning, searing, red-hot trials of every kind:
"These hard times are small potatoes compared to the coming good times, the lavish celebration prepared for us. There's far more here than meets the eye. The things we see now are here today, gone tomorrow. But the things we can't see now will last forever." (The Message)
How much heat can YOU take?
How Much Heat Can You Take?
http://destinydreamz.com/wp-content/uploads/2014/06/fiery.jpg
300
400
Merry Bruton
http://destinydreamz.com/wp-content/uploads/2017/07/white-1.png
Merry Bruton
2014-06-01 00:46:38
2017-01-06 21:39:56
How Much Heat Can You Take?