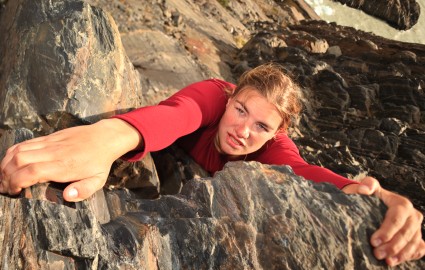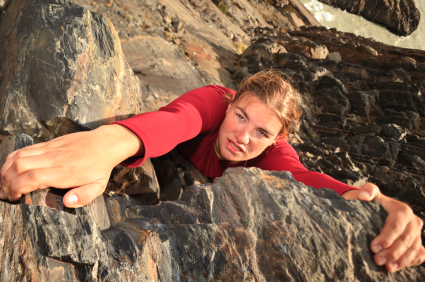 How often do you find yourself struggling through seemingly endless days, weeks, months, or YEARS, battling through obstacles or oppositions that appear to threaten your destiny….or your very existence? Where you feel nothing is working out right—like you are trying to swim uphill—through quicksand?
Take heart! Breakthrough is just around the corner!
Remember the phrase, "Things are darkest right before the dawn"? I believe this is true….most of our struggles are a test of our character, preparing us for victory by increasing inner strength that we need for the next level of success. Because of the heavy nature of those dark days, we are trained to carry the 'weight' of what is ahead of us, so that we will not fail when the 'wait' is over.
Some principles that I've learned over time (and through many struggles):
The heights to which you are called to ascend, like mountains, will necessitate some deep, descending 'valley' travel to get there
When you are next in line for 'promotion', the very OPPOSITE may seem to happen first
When a specific blessing or miracle has just left the hand of God toward you, things often seem to fall apart
Crisis often occurs on the eve of a major success
Mixups and mayhem most often manifest in areas of money, marriage and with people closest to us. We get overcharged for something, misunderstandings blur communication, ugly jealousy rears up, harsh words hurt
The degree of intensity in the warfare you are facing is in direct proportion to the magnitude of triumph in your future
Some folks may not agree, but I believe there are negative, opposing forces in our world that attack and try to block us from reaching our full potential. The intent is to steal our dreams, kill our hope, deceive, distract, discourage, delay, and disappoint, keeping us in a fog of fatigue that limits us from positive progress. It is our job on this earth to overcome—keeping our eyes on the One who gives us strength, clarity, purpose, and strategy.
If you are not clear about your goals, and your life seems to be going nowhere in particular, you will not be aware of much opposition.
On the other hand, if you are weathering wicked warfare, you can persevere through these dark seasons with the steady, encouraging certainty that you have a spectacular destiny ahead of you, and that you are making tracks in the right direction.
Good job! You're almost there…
Persevering through Dark and Distressing Seasons
http://destinydreamz.com/wp-content/uploads/2014/07/rock-climber.jpg
282
425
Merry Bruton
http://destinydreamz.com/wp-content/uploads/2017/07/white-1.png
Merry Bruton
2014-07-09 14:48:50
2017-01-06 19:46:50
Persevering through Dark and Distressing Seasons