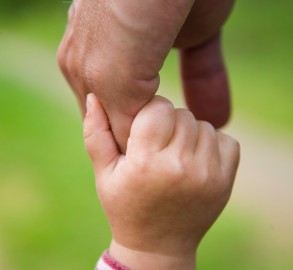 Most of us paused recently on Father's Day to honor our fathers, the special folks who gave us life and shaped who we are. Dream fathers are the strong arms that held us when we were babies but continue to hold us together and close to their hearts when we need affirmation or protection. They deliver fun and play, they give warm and silly nicknames. They are our heroes, rescuers, fountains of ever-flowing wisdom to guide us, providers of support, the superglue that somehow superhumanly fixes whatever goes wrong.
In dreams, a father can represent all of these qualities—the nurturing authority that one should be in real life, both physically but also spiritually. He can represent a pastor, a boss, a leader—someone serving such role in our life.
Many of us, however, have not experienced the blessing of having the ideal father. Perhaps we fought to survive his anger, anxieties, abuse, or absenteeism. We wake up from our 'father' dreams with pounding hearts and tears for what we've missed.
We may no longer have our dads with us in this life—and we ache for them terribly.
Dads have it rough sometimes—there is a lot of weight to carry for children. Usually there are regrets for not being strong or wise enough to mend children's hurts. The middle-of-the-night heartache over angry words or failures to protect can sadden and overwhelm a sensitive dad.
Here is the best part about a father appearing in our dreams: often, it is our Divine Father revealing himself in our night time slumber as he touches us in those tender, unsure places that desperately need rescuing. We may be all grown up but still need a Daddy's love.
He is one who is always close to us even though we may not be able to see him with our eyes or touch him with our fingers. He longs to bring healing and encouragement. He may have truth to speak to us regarding our FATHER issues. His affection more than makes up for any deficit left by our earthly fathers.
Words of a song keep running through my mind as I write about the meaning of the Dream Father….
"How far is too far for you?
How hard is too hard for you?
How much is too much for you, great God.
There is nothing—no, there's nothing—you can't do.
There is no wilderness,
no desert place,
no sickness,
there is no sinking ship,
no history,
no weakness,
that you can't save me from,
that you can't save me from." (Rush of Fools, "There is Nothing")
May we each encounter a fresh touch of Father who overcomes all weakness—in our dreams tonight!
http://destinydreamz.com/wp-content/uploads/2014/07/Father.jpg
410
293
Merry Bruton
http://destinydreamz.com/wp-content/uploads/2017/07/white-1.png
Merry Bruton
2014-07-20 00:48:50
2017-01-04 19:23:48
Dream Fathers