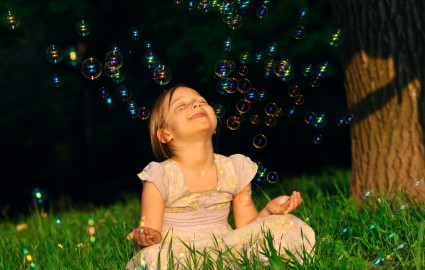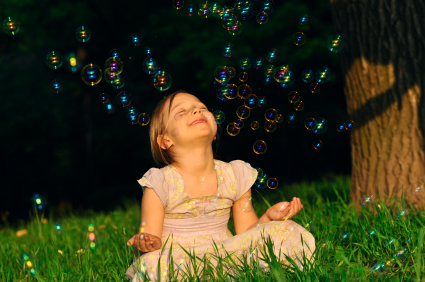 There's nothing like waking up in the morning within a deep, restful bubble of tranquility, before the day's swirl of thoughts and activities begin to jar me fully awake. My unconscious mind becomes vaguely aware of the approach of daylight, yet there is still time to fiercely guard the 'dawning time', where I can remain in the posture of spiritual listening and receiving like a pitcher waiting to be filled—so it can be used to pour out. Without connecting with Spirit's Voice in the morning, the day just isn't the same—it seems—less inspired.
I've been dreaming. Do I remember? What is the message? What are my directions for the day? What creative flow can I jump right into? Who would be blessed by a phone call or a word of encouragement? What do I write about today? What needs are around me that I can tend to? How can I partner with the Creator to make a difference in the world today?
Better yet, to linger in the stillness, for just a moment, to enjoy the sensation of God's tangible presence all around me—in the calming sounds of nearby snoozing puppies, the birds chirping happily outside my window. I can feel the weight of Spirit's love and affirmation, and sometimes the words materialize to thrill and bring energy to anticipate this day's surprises and challenges.
Something FUN is ahead, I just know it!
Even if the day is rough, with painful situations to deal with, things just seem easier to deal with because I am supernaturally empowered and recharged. Spending time infused by Divine Inspiration widens my vision and changes my limited perspective. Today's troubles don't seem so devastating. Carry the peace forward!
"People with their minds set on you,
you keep completely whole,
steady on their feet,
because they keep at it and don't quit.
Depend on God and keep at it
Because in the Lord God, you have a sure thing."
Isaiah 26:3-4 The Message
http://destinydreamz.com/wp-content/uploads/2014/06/dawning.jpg
282
425
Merry Bruton
http://destinydreamz.com/wp-content/uploads/2017/07/white-1.png
Merry Bruton
2014-06-11 02:53:30
2017-01-06 20:23:44
Dawning Time