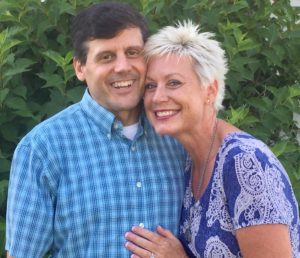 Once upon a time in McLean, Virginia, a boy named Walter and a girl called Merry met in 7th grade math class.  He teased her and made her blush, and neither of them could possibly envision at that time that they would fall in love and get married in a whirlwind nearly 44 years later.  But they did!  Here is the story:
Walter and I were not sweethearts but did life together in swim team and marching band and classes all through junior high and high school.  Walter dated my best friend. After graduation, we went to college, graduated, married other people and had children.  We chatted at class reunions and became Facebook friends with each other and our spouses.
My first marriage was a difficult one from the very beginning, and after 33 years of trying to cope and deal, the marriage was over.  I moved to Amarillo to get a fresh start, encountering some difficult bumps in the road, but growing in strength and healing as I pressed into the Spirit of Truth for a new, whole heart.  I boldly faced my fears and hurts, and jumped into teaching, mentoring, community, and my Dream Interpretation business, set up house, got a full time job, and got my feet under me, enjoying the peace and thrill of a new beginning.
In time, I dreamed of purchasing a new home and also wanted to relocate near my grand darlings, and started making plans—but got laid off from my job right before Christmas.  So I poured myself more deeply into my dream job and spent many hours job hunting.
After 250 job application submissions, with a few interviews and no job offered, working odd jobs here and there to survive, several months later, I found myself perplexed—what is going on?  My answer as I sought the Spirit of Truth: "Hang in there, Merry, something really big is coming your way."
My weary but hopeful eyes were scanning the horizon….. I knew there was a piece to the puzzle that had not yet appeared. I was ONLY looking for a job or a boost in my business, nothing more.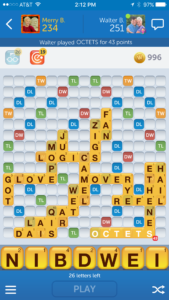 Meanwhile, Walter was dealing with the aftermath of his wife's passing…she had been ill with stage 4 cancer for 12 years.  He was her caretaker.  They had six children, homeschooled and all now all grown up except for a 14 year-old daughter still at home.  On the anniversary of her death, he asked Father what was next.  The answer:  "I'm bringing you someone from your past."
So, Walter was scanning the horizon for what was next.

One day, we struck up a game on Words With Friends, chatting in the game as we played.  Walter asked about my day.  He told me "Good night."  And we became Word Friends, getting to know each other a little in between plays.
God told Walter one day to support my business/ministry, gave him a figure that was quite large, and told him to ask me how much I needed—to give as much as half of what I needed. So he asked, and the figure I gave matched his instructions exactly!
I was very grateful for Walter's amazing support, but he wasn't on my 'dating' radar…I was not looking for a relationship AT ALL.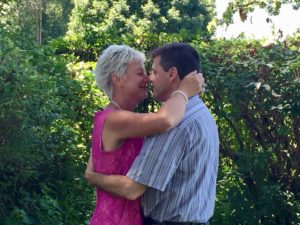 But then came the dreams.  Walter received a couple of dreams about me and I received a couple of dreams about him.  We didn't talk to each other about them much at first.  But now, because of dreams, my spiritual radar was engaged.  In one of my dreams, I was flying over his house and a voice said, "You should look here!  Walter is wealthy and prosperous in every way.  You should look here!"  Walter received a dream giving him a real picture of what my life was like before…the struggles I faced.  So when we began talking more, the truth was confirmed and supernaturally understood.
We decided to meet.  In one of my dreams, we sat down and shared all of our junk, our pains, our Gory stories as well as our Glory stories—as well as our 'wish lists' for relationship and future.  Before we met in person, though, we started Skyping and poured out everything, not to impress but to be honest and open so we could get to know the real US and make an informed decision about whether to pursue each other.  I wanted him to know up front all my 'weird' destiny activities and reachouts.  As our stories spilled out, we began to realize how perfectly suited we were for each other…how we met each others' 'wish list' items.
Then one day, Spirit told me it was ok for me to take some time off work to fall in love.
A year ago, I was on Facebook looking at many of my married friends' posts:  "We're celebrating 36 years of marriage and our whole family is in Hawaii celebrating!"  "Cousin's camp this week—see all 12 of our grandchildren smiling here!"  Etc.  And I was sitting in Amarillo all by myself, making the most of my situation.  But I was inwardly complaining….I wanted a big family.  I want to leave a big legacy and have more of a momma's impact somewhere.
Spirit told me, and I wrote it down:  "Merry, don't you think that in a minute I can't pluck you up and graft you into a big family?!  In fact, I have a big family for you….a little one to nurture and bigger ones to connect with."
Could this ray of hope be any more specific?  Given almost a year before I met Walter?
It became obvious that Walter was the missing piece to the puzzle.  I had been looking for a job, but my Father had much bigger plans to bless me with a provider, a protector, a friend, a dreamy husband.  I had been dreaming too small.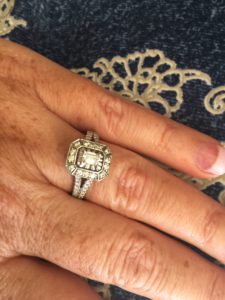 So we met in Texas and the next day, he asked me to marry him, down on one knee.  I said yes!  We hadn't seen each other in 20 years but had watched each other from afar and saw long-standing good fruit in each others' lives.  Peace beyond anything we've ever felt confirmed our decision to spend the rest of life together.
I went back to Wisconsin with him to meet his daughters.  Oh, they are precious and I love them already! The boys too! Walter and I decided to just get married on the one day we saw that most of the kids could come to the wedding—a week and a half after he asked me to marry him.  Crazy! I was living out of a suitcase and we held a short, simple ceremony in Walter's mother's beautiful backyard on a lake in Madison, with all but two of our eight children there.
It's been a whirlwind that has whipped our worlds into Right-side up!  To get a Redo in Relationship after persevering through so many years of troubled, painful times is beyond our wildest dreams—for both of us.  A new lease on life!  A new support system!  New family!  New adventures ahead!
It's been painful to say goodbye to my Abilene and Amarillo friends, to leave Texas and move north to Wisconsin.  I am moving into a great new frontier where I will keep doing my dream stuff (always!), but I have been faithful to bloom where I'm planted wherever I go, so there is pain involved in uprooting.  But I am a pioneer and am doing what pioneers do—move to a new land, plow up ground, plant seeds, get them watered, and move on.  Always listening to the Creator of all who goes before and aligns destiny and design for the good of all who listen and follow.
This time, I've got an amazing partner who will journey with me, and I can't say enough how happy I am about that!  I can't wait for you to meet my new forever love!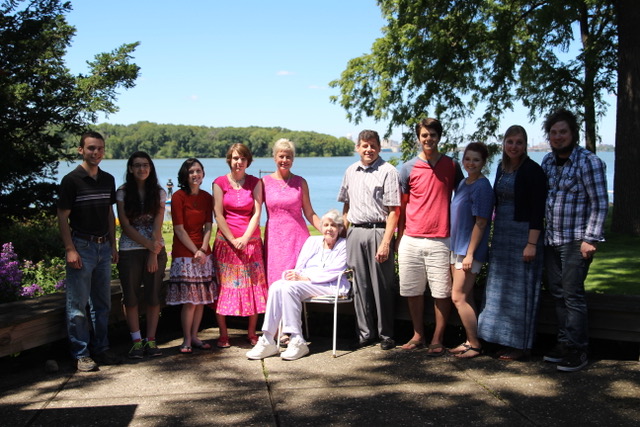 There are many of you who are existing like I was, in 'survival mode'.  You are currently scanning the horizon for any indication of provision, hopes and dreams.  Know that you are not alone, and that all your time preparing and searching and waiting—it is not wasted.  One day, perhaps very SUDDENLY, that missing piece to the puzzle may appear and bring you more joy and answers than you ever even wished for.
So dream big, be patient, listen to the One who made you, and enjoy the present moment.  A dreamy fairy tale could be yours in a heartbeat—bringing you into a 'happily ever after'!
SaveSave
http://destinydreamz.com/wp-content/uploads/2017/08/WM-2.jpg
2042
2372
Merry Burkhalter
http://destinydreamz.com/wp-content/uploads/2017/07/white-1.png
Merry Burkhalter
2017-08-09 14:24:13
2017-08-09 14:27:29
Love Story, Dreams, Words With Friends--and a Marriage!