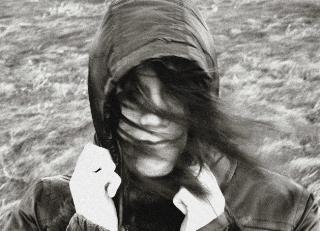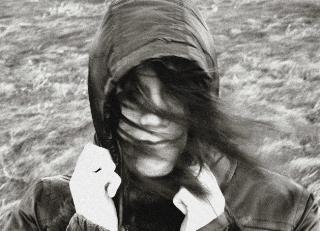 Windy days are a constant reality here in West Texas. The land is pancake flat, and we only have scruffy trees, so there's nowhere to hide outside. Spring winds seem especially relentless, or at least you hear more complaining, because the windstorms can last for days at a time.
Women: don't bother styling your hair before you go out…your coiffure will not survive the trip to and from your car. Learn to anticipate an accompanying dust storm that turns the sky pink and adds grit to your smile. You get good at dodging man-sized tumbleweeds. On the plus side, you never have to cope with air pollution out here.
Yesterday I envisioned launching a bed sheet into the gusts and making a visit to far-off relatives without having to pay airfare.
Winds bring change, perhaps something physical (like a surprise cold snap or rain), or a spiritual refreshing—a cleansing of environment or perspective. I believe God's spirit powerfully surrounds us like a whirlwind, to get our attention and prompt us to a greater level of alertness and willingness to 'go with the flow' of divine events that will lead us more fully into our destiny.
Turbulence reveals what is 'loose' in our life, the things that need to be attended to. Trouble or destruction sometimes is part of the picture, like our roof getting ripped off our house.
We can choose to use the wind for our benefit—to enjoy change even though we may feel annoyed or disturbed for a season. Kind of like the wind farms out here that 'harvest' and convert wind to POWER. Victory becomes our Lifesong when we turn our devastations into strength.
We cannot do anything to prevent the annoying winds—but we can stand firm, batten down the hatches, allow shifting, practice humor, and then clean up and even rebuild when the swirl has died down.
We can welcome or resist. Laugh or complain. We have a choice of response.
Do you ever dream of weathering wild winds? What might your wind dreams be telling you about your circumstances? What 'windstorms' are you experiencing in your life right now?
http://destinydreamz.com/wp-content/uploads/2014/07/Windy-Day.jpg
231
320
Merry Bruton
http://destinydreamz.com/wp-content/uploads/2017/07/white-1.png
Merry Bruton
2014-07-23 18:48:01
2017-01-03 21:26:15
Weathering Wild, Unwavering Winds