Back in School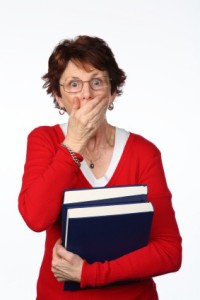 Finding yourself back in school or a class may suggest that you are in a 'learning process'–there are some 'lessons' that need 'refreshing'—or something new that you may not feel prepared for (most people have had the dream where it is time to take the final exam and we haven't been to class all semester).  Look at specific context for determining the nature of the 'training' we are undergoing…are we back in elementary school,  high school, or upper level college…or are we teaching? 
Specific details will point to a social issue, and educational one, or perhaps something emotional.  
Often these dreams reveal how we are feeling about a process, but if we look deeper, we may uncover specific direction to help us progress more quickly–perhaps 'skip' to the next 'grade'.  
"Dream School" Dream:
I went to New York in my new Jeep to take this dream course. I loved the feeling of just being in the place. While I was there I became distracted with this girl that was in the class. I really liked her but had to tell her that I would not be hanging around her anymore until the class was over because I wanted to focus and gain all the knowledge and revelation.
Dream Interpretation:  
Your dream shows the spiritual attraction you have to dreams and their meanings and that you have the potential to really take off in this arena.  However, you may need to set aside a personal issue  or a relationship that could distract your focus and hinder you from getting the instruction that you desire. Your dream is given for an awareness so that you can be prepared to respond wisely.
Dreamer's Feedback: 
This is another confirmation for me to get my act together!  I am actually going to a class about dream interpretation in a couple of weeks!
*******************************
Spiritual School:  
In my dream, I'm back in my teens.  I move to a new town, in a new high school.  I go into a new classroom with only a few other girls.  No desks, we are to meditate and pray. We get on the floor, and then I lean forward, going deep, in silence, slightly vibrating. I am conscious that the girls probably think I am weird, but I continue to be drawn deeper. Bright light shaped like a heart is under my eyelids.  It later fades. When finished, I am alone–class is over. I go into the hallway to find the next class with sense that I am now viewed as the odd new girl. For days I go to classes but realize there are unknown ones I am missing, and no friends. I decide to quit, home school and get a job. Then I realize I have a job (the one I do have in life) and can finish courses at home.
Dream Interpretation: 
Your dream says that you are in a season of learning about yourself, about your spiritual gifts and abilities, and how you fit in socially with your peers.  As you uniquely and sensitively follow God's leading in your life, you feel that it sets you apart from the others, who may not understand how you operate, and this causes you to want to pull away and isolate yourself.  You are given the dream to reveal this tendency, to encourage you in your gift, and to assure you that you can still function and excel in life–there are still lessons to learn in this area.
Send your dream to be interpreted by a professional dream interpreter.
Compare your dreams to commonly experienced dreams and our example dream interpretations.
Set up your free, private online dream journal to record your dreams. You can return to your journal as often as you like.
If you like what we do, please spread the word and link to us. We love to see people benefit from their dreams.
Consider scheduling a session of  one-on-one mentoring, or group sessions in person or online.
Schedule classes, workshops, seminars of any length–regarding dream interpretation, team outreach training–and activation.