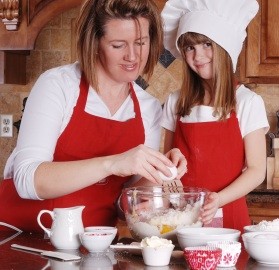 A previous blog reflected on a kitchen as an important place in our hearts and homes. Now it is your turn to share your thoughts….have you ever had a dream about a kitchen or food? Do you wonder what your dream was about? What do you think your dream meant? What do kitchens and food mean in dreams?
Please comment! Tell what you have dreamed regarding a kitchen, activity in a kitchen, eating, or any particular type of food. Go wild, have fun, share your dreams, nothing is too weird to post. Read my kitchen blog to get your creative juices flowing if that would help.
Let's brainstorm together. Share with us if you dreamed it and are curious, you don't know the answer. We can 'process' your dream elements, 'chew' on them together, 'serve up' inspiration, 'dish out' some possible answers….
Relish and mustard the strength to ketchup with each other on this egg-citing subject. Lettuce milk it for all that it is worth. Each responder gets a 'brownie point'. Easy as pie!
http://destinydreamz.com/wp-content/uploads/2014/07/Cooking.jpg
430
279
Merry Bruton
http://destinydreamz.com/wp-content/uploads/2017/07/white-1.png
Merry Bruton
2014-07-10 15:21:27
2017-01-04 20:07:46
What Do Kitchens and Food Mean in Dreams?