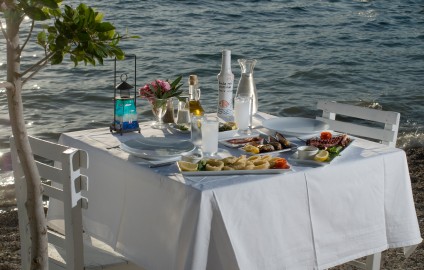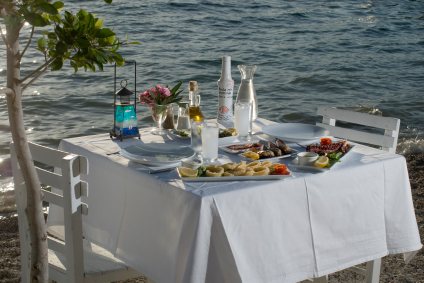 "Mom, I'm hungry!" "Honey, what's for dinner?" It is the eternal question that never goes away…what should I fix for the next meal? The answer usually depends on available time, money, and energy level for the meal-maker.
We try to get creative as often as possible, especially when we host company, a party, contribute to a potluck dinner, or we want to treat someone special. Bookshelves stuffed with recipe books indicate our desire to please picky palates as well as build healthy bodies.
Years of cooking and serving can wear on us—we get into a tired, lazy meal rut. Imagination escapes us. We think perhaps it is time to buy yet another recipe book to inspire motivation and explore more options.
Personally, I get tired of the food routine—plan, purchase, haul groceries, cook them up, clean up the mess, start all over again. Sometimes I wish it would all go away. I easily get into the habit of preparing the same ol' meals, nothing exciting. Often I get busy and don't want to bother with the meal thing, but only a few hours pass and then there are…hunger pangs.
It just takes discipline—and a lot of work—to make meals fun and nutritious.
Same thing with our spiritual lives.
How often do you find yourself spiritually hungry? When you feel empty, how quickly do you respond? It seems easy to go through our day taking care of other business, forgetting to take time to enrich our own spirit with long 'drinks' to quench thirst and build our strength and stamina with 'meaty' meditation. Grab a Power snack!
If we neglect, we pay a price, both short and long term. We turn into bored, boring people, spiritually malnourished. We can't get far running on the 'fumes' of last week's prayer time. We just won't have much to pour out because we are empty inside.
The cool thing about this is, Spirit is ever-waiting for us to spend time in his presence. He longs to release a greater measure of refreshment to us, a fountain of continual revelation that keeps us awake, alive, and overflowing. He is the Master Gourmet Chef that never runs out of tasty treats…all we have to do is set aside a little time and say, "God, I'm hungry, what's on your menu for today?"
I'm Hungry! What's for Dinner? The Eternal Question
http://destinydreamz.com/wp-content/uploads/2014/06/dinner.jpg
283
424
Merry Bruton
http://destinydreamz.com/wp-content/uploads/2017/07/white-1.png
Merry Bruton
2014-06-11 19:44:17
2017-01-06 19:59:59
I'm Hungry! What's for Dinner? The Eternal Question