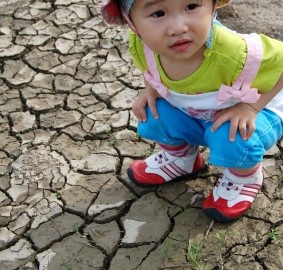 If you are used to steady swirls of dreams every night, what does it mean when they suddenly seem to stop? What is an avid dreamer to do during desert-like, dream drought? Plenty of people tell me they stopped dreaming YEARS ago and yearn to return to dreamland once again.
Chances are good that you ARE still dreaming, you are just not remembering.
We all go through non-dreaming bouts, cycles of dryness in our spiritual lives where we must fight frustration and strive harder to keep ourselves refreshed and restocked in the hope department. This is normal, there is nothing wrong with you.
Sometimes our sleep patterns just get disrupted. Health changes, chaotic circumstances, or any kind of stress can knock us into a rut for awhile.
Sometimes it seems God withdraws from us—and from our dreams. This causes us to groan, re-examine ourselves, and stretch—to put down our roots even more deeply, to seek his presence more intensely. The more we cooperate with the process and trust for thirst to be quenched in the days ahead, the stronger we become, thus able to handle gracefully the tests of life. During parched seasons, growth occurs 'underground' in places we aren't able to perceive.
Do what you can to return to a place of peace. Tell God you miss him and ask him to pour out some more dreams. Trust that he will.
Return to the last dream that you remember (if you are journaling your dreams, this should be easy). Ask yourself if there was a message in that dream that you haven't acted upon. If God gives you a message and you do not take it seriously, he may withhold more revelation until you honor what has already been given.
If our dry season or dream drought continues long enough, disappointment may cause us to lose sight of our real life dreams or destiny hopes. Don't give up! Know that Spirit is intensely interacting with your spirit during the night. Your mind may not remember, but your spirit does.
Job 33:14 explains:
"God always answers, one way or another,
even when people don't recognize his presence.
In a dream, for instance, a vision at night,
When men and women are deep in sleep,
Fast asleep in their beds—
God opens their ears
And impresses them with warnings
To turn them back from something they're planning,
From some reckless choice,
And keep them from an early grave,
From the river of no return."
Savor patience and peace, dear dreamer friends. May your faith and spiritual flourishing increase—even during dream droughts.
http://destinydreamz.com/wp-content/uploads/2014/07/Drought.jpg
424
283
Merry Bruton
http://destinydreamz.com/wp-content/uploads/2017/07/white-1.png
Merry Bruton
2014-07-17 02:59:20
2017-01-04 19:42:07
Dream Drought