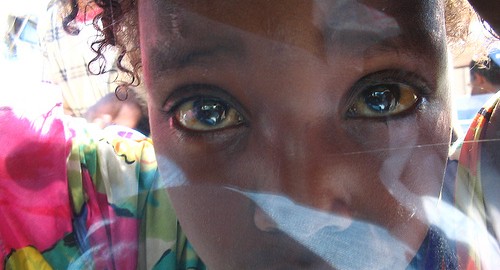 I like to look people in the eyes, whether I am speaking to them or passing by. To peer past the facade, to connect with their spirit that is deep within. Most often, in that brief moment I call "holy ground'—is when I feel awash with a profound love for them, a love that I cannot explain or manufacture on my own—I know it comes from God. In that place, I can often sense their pain or sadness, their emptiness, sparks of passion and creativity, or even a slice of their destiny.
This gift comes from God, who I believe wants to speak to everyone about important heart matters of humanity—if we will only pay attention and allow ourselves to be used as voices of the Divine.
Universally, in people's eyes, I see an unceasing need for encouragement. We all live in a discouraging world, and sometimes the negativity and abundance of discouraging words is overwhelming. It all drags us down. But whose day isn't boosted when someone thanks us or compliments our efforts, or praises our character?
If the situation is appropriate, I may even try to put into words what I see (spiritually speaking)—to impart positive encouragement into precious hearts. Nothing lights my fire better than sensing a personal encouragement from Creator's heart, speaking it to someone, and watching hope flicker in their eyes.
That is the best part—when you bless others, you are the one who gets blessed the most. So, if you need encouragement today, look around—opportunities to give and to receive are everywhere, even in the most unexpected places. Take a good look into people's eyes and prepare yourself for new delights today.
http://destinydreamz.com/wp-content/uploads/2014/07/Haunting-eyes.jpg
375
500
Merry Bruton
http://destinydreamz.com/wp-content/uploads/2017/07/white-1.png
Merry Bruton
2014-07-23 18:37:37
2017-01-03 21:34:11
Where Seldom is Heard a Discouraging Word